Saturday is basketball day for Kel at the Y. I haven't posted a lot of photos to this point because I didn't have a camera that could zoom in enough on her. But this past week I found a 12x zoom 8MP digital camera from Kodak on sale at WalMart with a bag and a memory chip for $145. That's silly cheap. It's not the greatest camera in the world, but it can zoom in and take really super shots.
Keep in mind as you view these photos that I'm halfway across the gym for most of these.
Kelley practicing with her coach :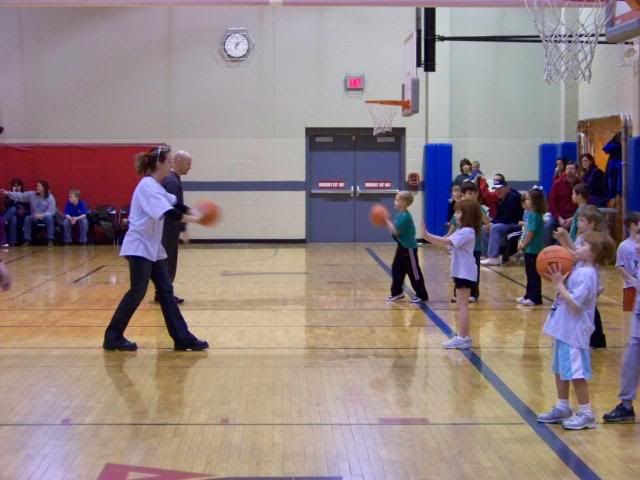 Kelley practicing dribbling drills.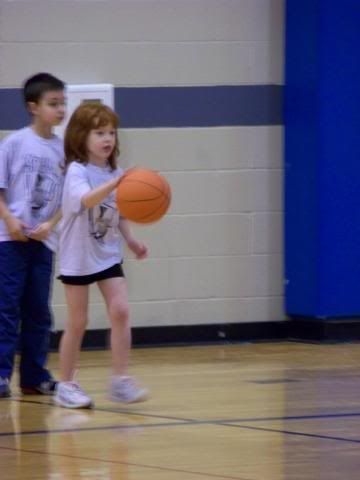 Uhm, Kel, honey - that's a BIT outside your range.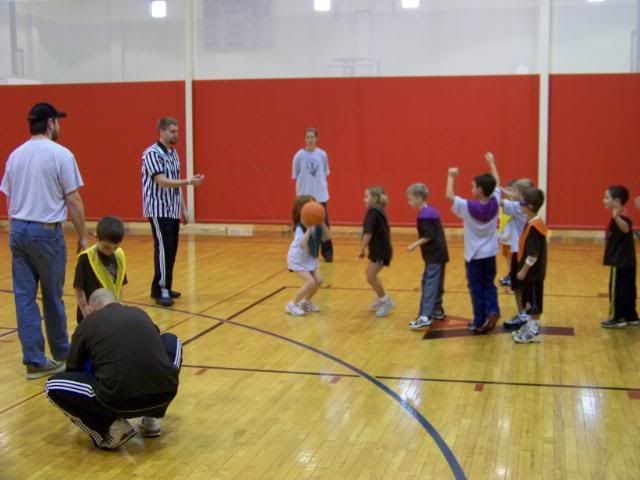 Kelley riding the "bench".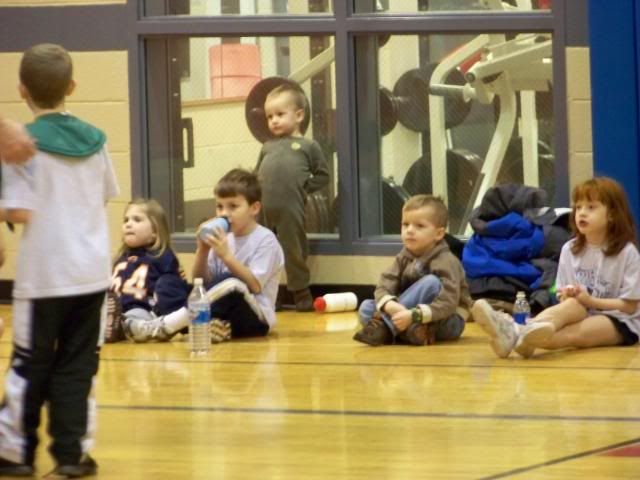 Kelley looking afraid that the little monster boy might kiss her.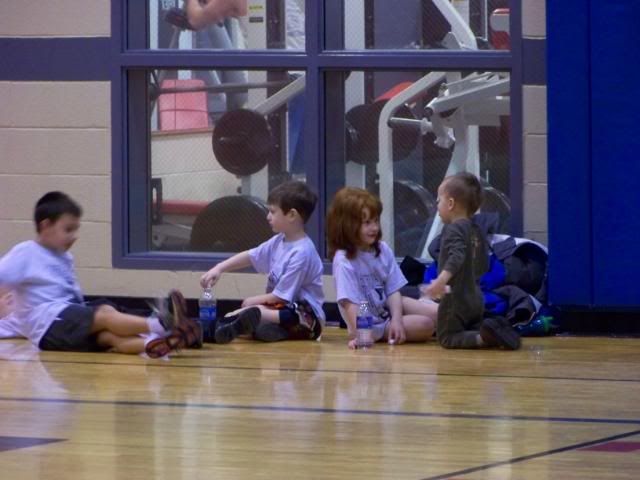 Kelley practicing shooting.

Aunt Sally will be so proud!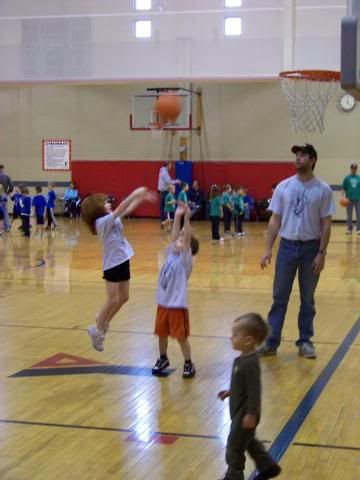 Yah, good luck with that, Kel.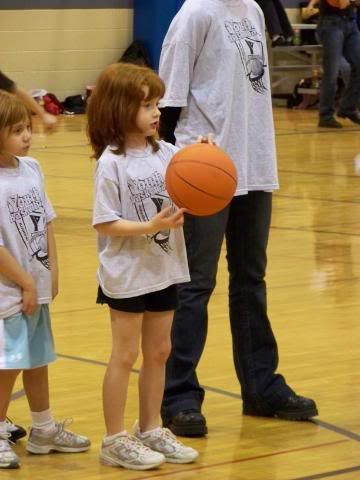 She shoots!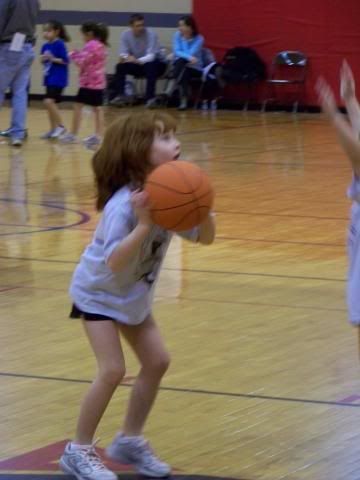 Our newest family tradition is Friday (or in this case Saturday) Night Gaming. The concept is that each family member gets a chance to pick a game that the entire family gets to play. Kelley had pick last week and we played the Ladybug game while Matt slept. I'll post pics of it the next time we play. It's a simple but clever game for very young kids.
Tonight's choice was Matt's and he picked Wii Sports Golf.
Mommy teeing up another ball destined for the rough :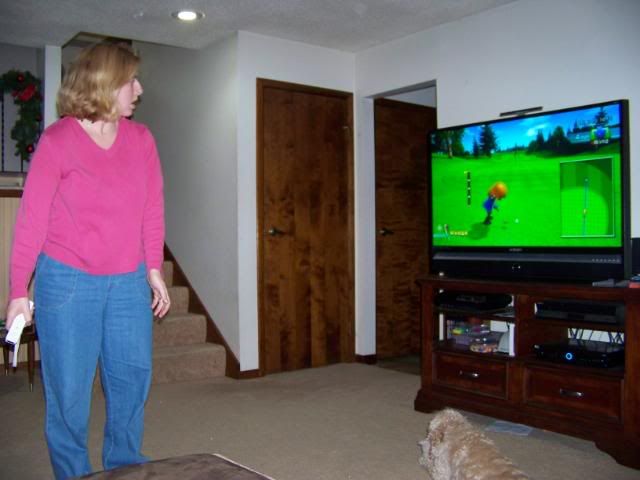 Matt smacking one so far the ball had a bruise on it when it landed :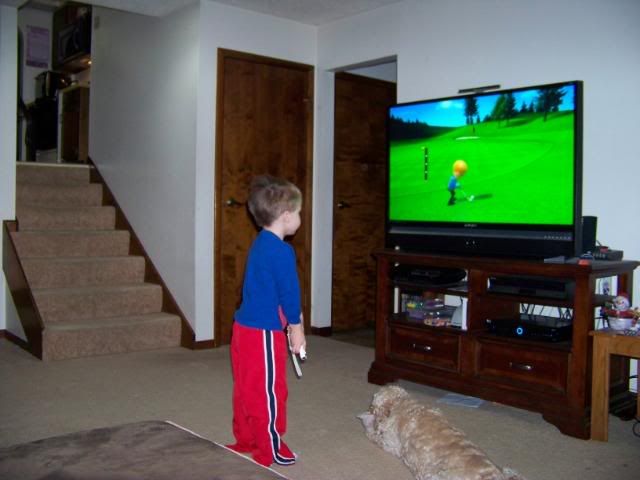 Kelley hit some lucky shots early but then fell apart.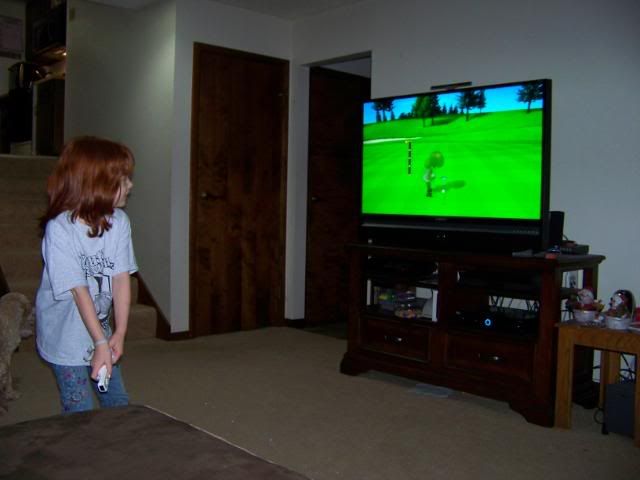 Last but not least, the MASTER: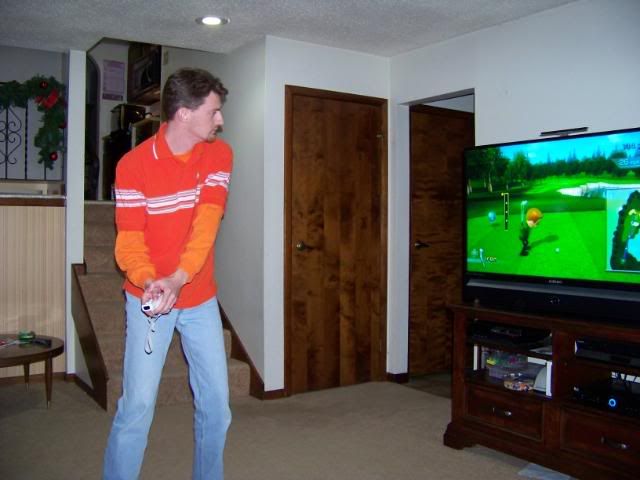 showing them ALL how it's DONE! :)