Miss Kelley got a new mattress this weekend and just to make sure it was okay for her, Matthew and I decided to try it out. It was co comfy, we just decided to doze for a bit.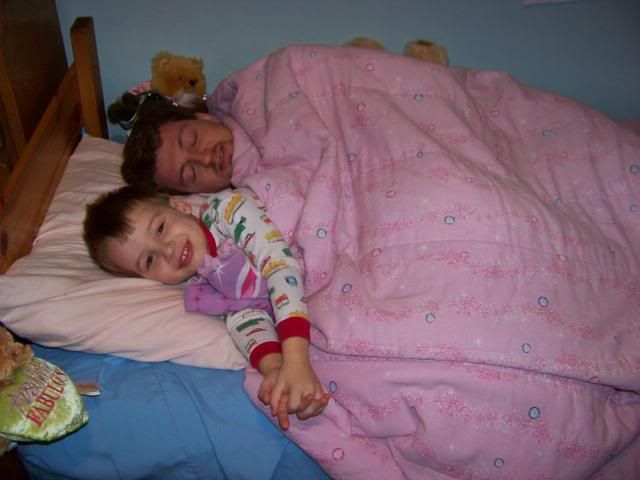 Miss Kelley came back from brushing her teeth and was visibly displeased.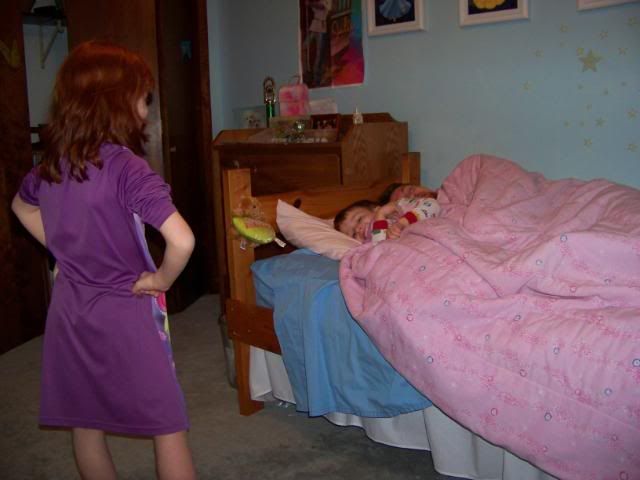 We got kicked out of her bed and sent to our rooms. It's a really comfy bed though!