This year, Santa paid the kids an early visit due to some unforeseen needed circumstances (in picture on the ground behind Kelley).
The letter from Santa :
December 1, 2008

Dear Kelley and Matthew,

We are busy here at the north pole. I was looking over all of our lists and looking in on children around the world. And my elves brought something to my attention. It's snowing a little earlier than expected where you live.

I was going to wait until Christmas Eve, but we made a decision to deliver this very useful gift to you and your little brother. You'll understand when you open it.

Now, make sure Matthew knows that I won't be back again until Christmas Eve, December 24th. I know he's excited. You both made the Christmas Tree look very nice! I peeked. And so many presents for so many people. I'm very proud that you know what Christmas is about.

I've got to get back now, we're getting close to the big day, and there is a lot still to do. Keeping being the good little girl and boy that I know you are, I'm watching!

Ho, Ho, Ho!,
Santa
So after a bit of breakfast...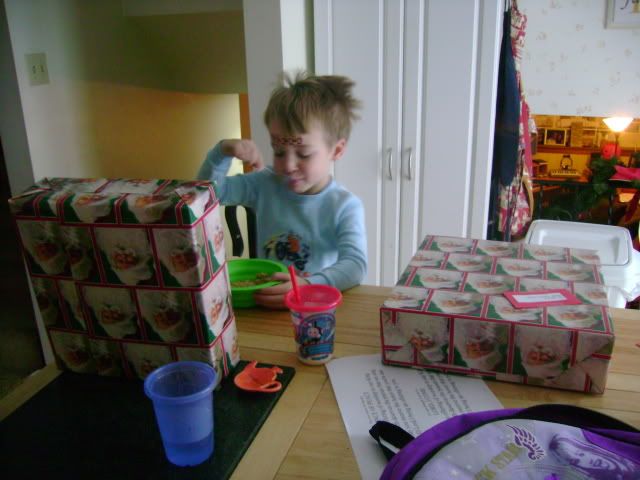 The kids tore into some early Christmas presents! Cars boots for Matthew and Hanna Montana boots for Kelley!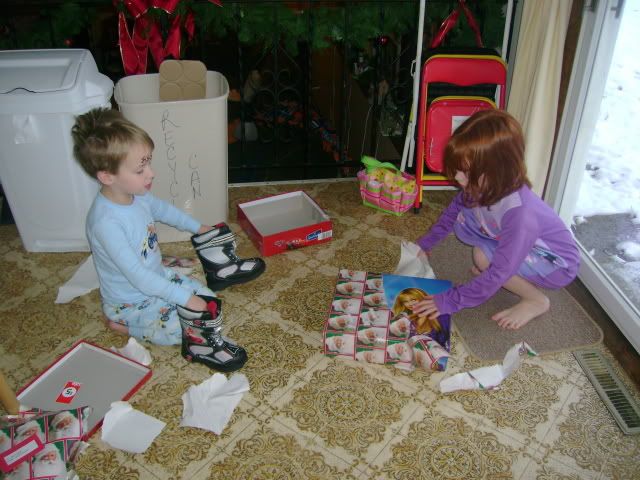 Today, Kelley sang at our church's Christmas program. Pictured here is Kelley singing "O, I Love Christmas" (notice her making the "O" , although not in time with all the other kids (sigh, rhythm is clearly not the kid's strong suit...))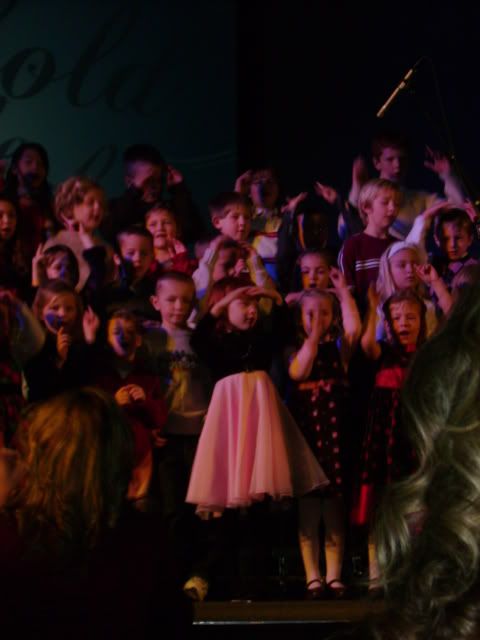 And bonus pics! Fake Christmas Tree per Daddy Christmas rule #1 : Fake Christmas trees must be up as soon as humanly possible, preferably within a week after Halloween but definitely before Thanksgiving :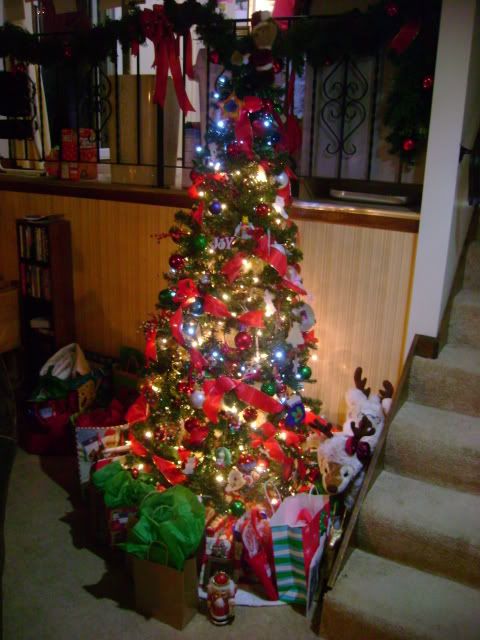 And then we picked up this beauty from a local Tree farm today :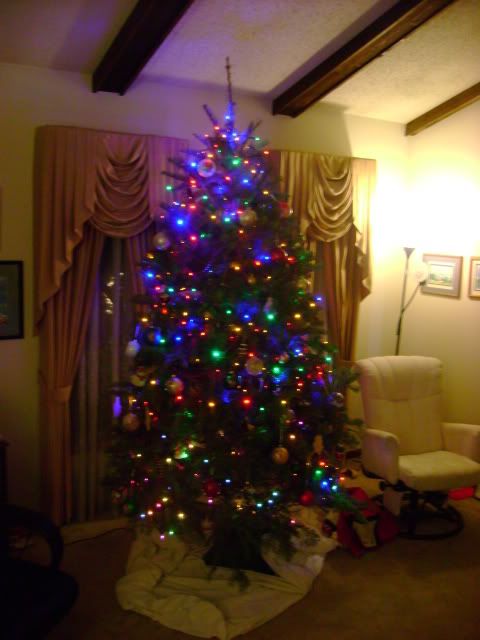 She's a bit tippy, but she's magnificently beautiful!