Kids opening "Bits and Pieces"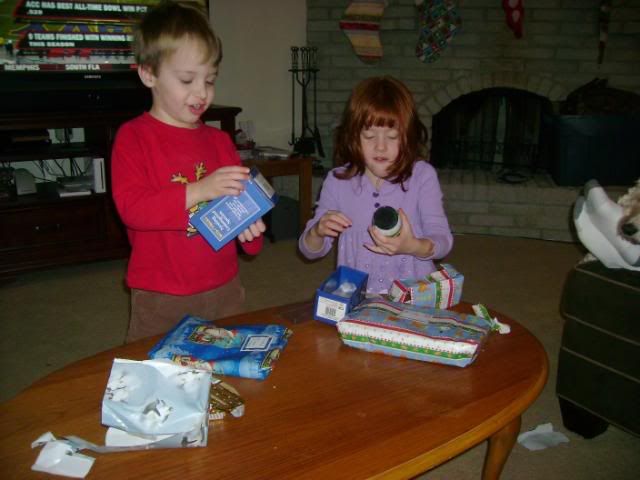 Matthew modeling his handsome new shirt :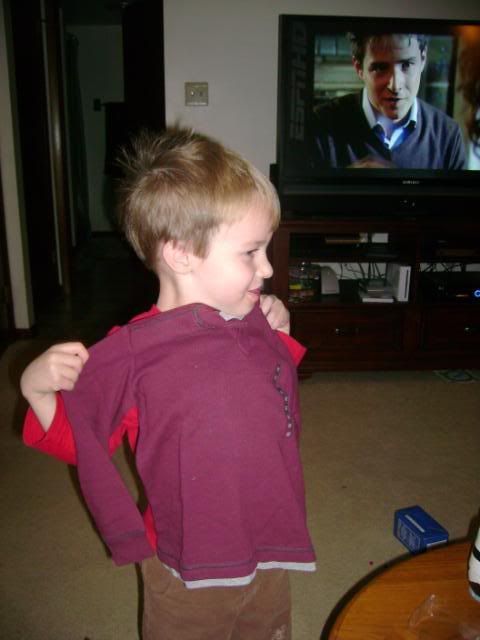 Kelley modeling her new shirt (very pretty sparkles) :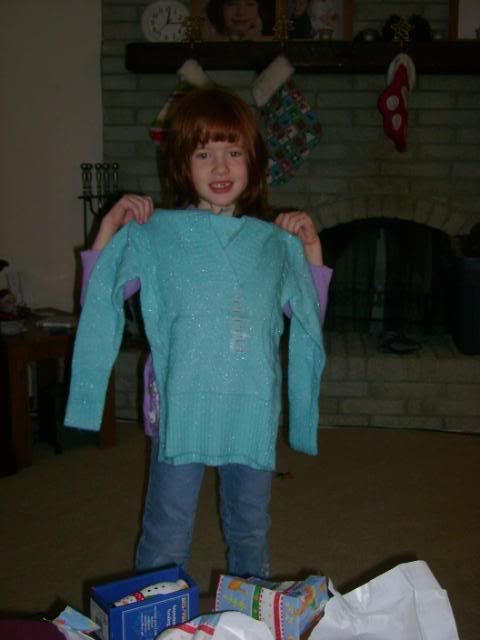 Sorry for my lack of smile - I was (and am) battling a cold. Yuck. Beautiful lighthouse, though!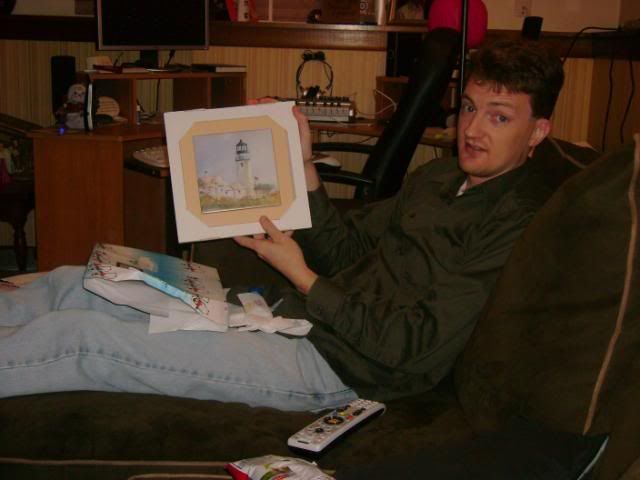 Julie modeling the kitchen towel!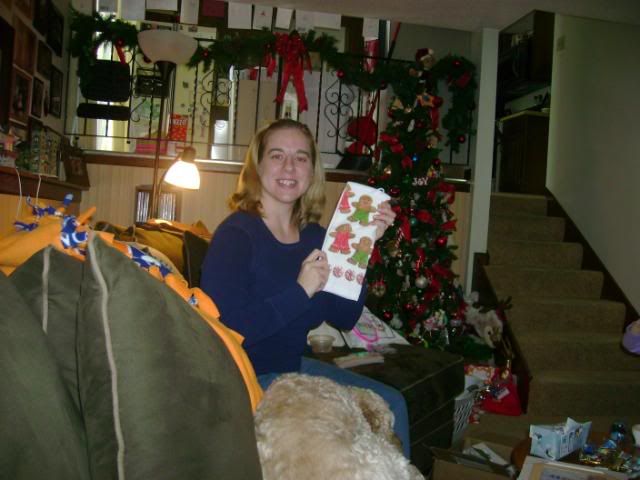 As always, your generosity overwhelms us. Looking forward to seeing you in February!