Today was Kelley's school performance for Christmas. They sang for about 20 minutes and then we all went home together.
The Grand Entrance of The Princess!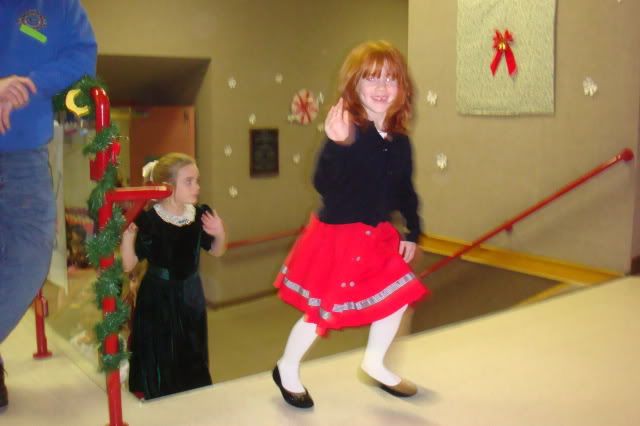 Miss Kelley doing her best Miss America wave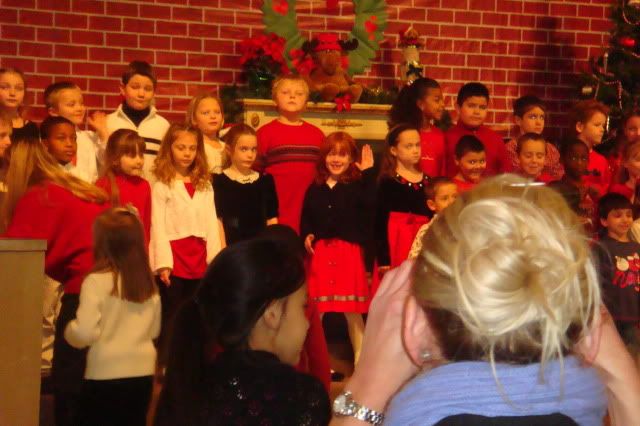 Too bad I couldn't get the video from Grandma Donna because it was SO cute.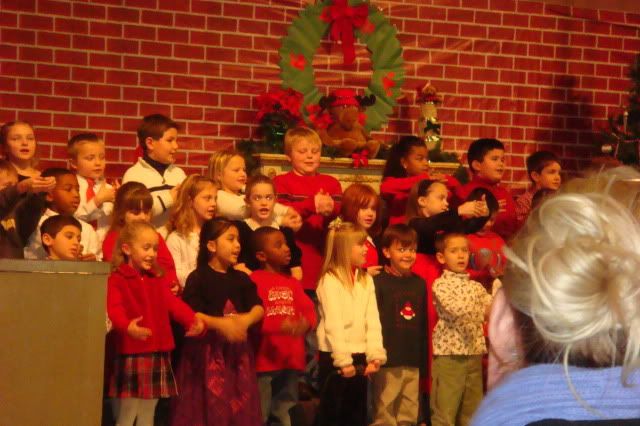 Exit after the Grand Finale (the little princess was smart enough to take her sweter off instead of fainting because it was HOT up there.)
These are the nefarious steps where Mr. Matthew cracked his head open.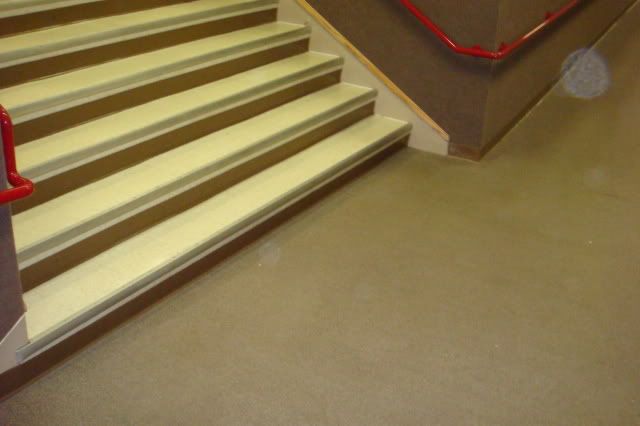 Kelley's snowman head :
Kelley's reindeer tryouts :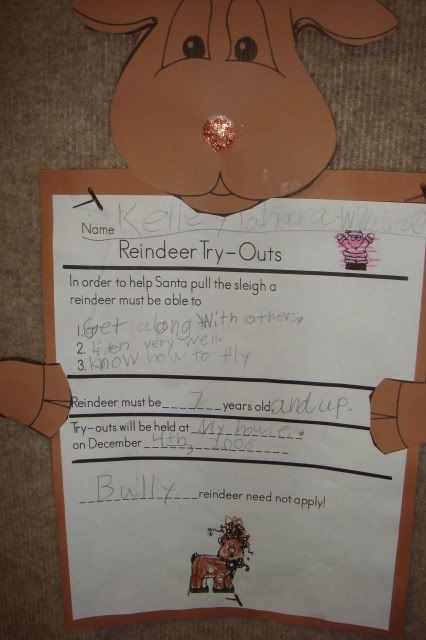 Kelley with her old man :