So today we finally closed off Christmas 2008 with a visit from Grandpa Pete.
First things first - Matt, are you sure you are ready for those shoes?
And Kelley is down to no front teeth!
Back to Grandpa Pete! So after more of our typical goofing around :
and MORE goofing around... (somone stop the presses - Grandpa Pete is NOT drinking Mountain Dew in this pic!!!)
...we finally got down to some serious business - presents for Grandpa Pete!
First up, thermal workout gear (wrong size - our bad)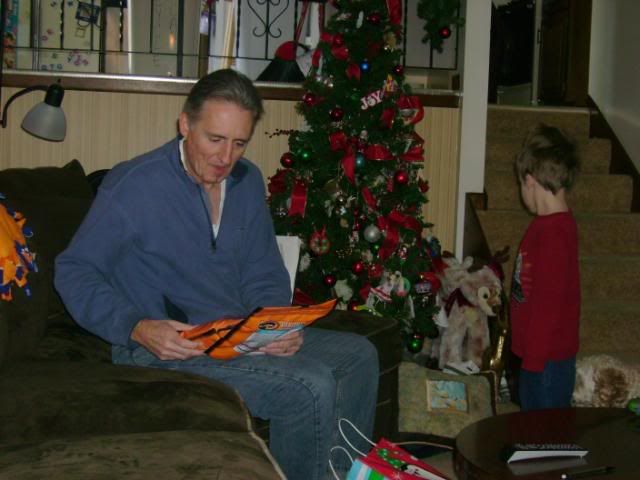 and a picture frame with this picture in it :

Grandpa Pete decided he only wanted half of the picture. Take a guess who's covered up with his handkerchief (rolls eyes). Thanks, Dad. :)

Also included with the pictures was a picture of Matt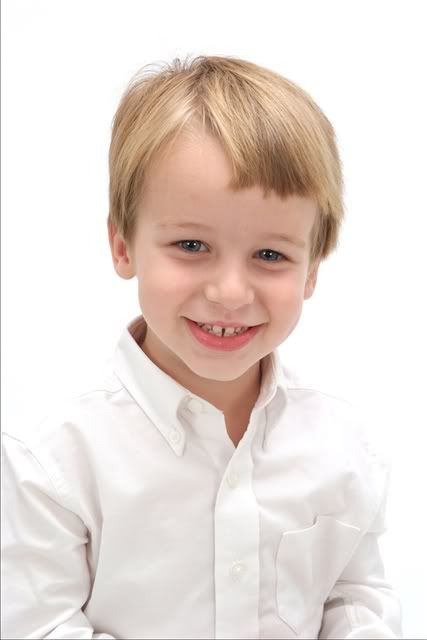 You know it wouldn't be a Grandpa Pete visit if we didn't go to the park, even if it's 20 below zero outside (okay not really, but it was COLD).

Next up was our typical trip to Culver's where I got so lost in my decadent double bacon cheeseburger, french fries, Mountain Dew and Chocolate Peanute Butter Concrete Mixer that I forgot to take pictures of all the merry making (and eating).
Also not pictured is us telling the kids to use their "inside" voices when they got a bit too excited and Grandpa Pete replying in a very loud voice, "YAH KIDS! USE YOUR INSIDE VOICE!" Grr, Grandpa Pete!!!