Cue the music from "Chariots of Fire"!
Julie's been in a weight loss program for several months and one of her favorite exercise activities has always been .. Running!
So with about 8-12 weeks of training (notice the large range of dates to protect myself from libel lawsuits later), Julie entered her first 5k this past weekend at the Lake County Fairgrounds. I have to say for my part I was impressed! She said she'd been training at a 15 minute mile jog pace and she zipped through her first mile at 10:30 - wow!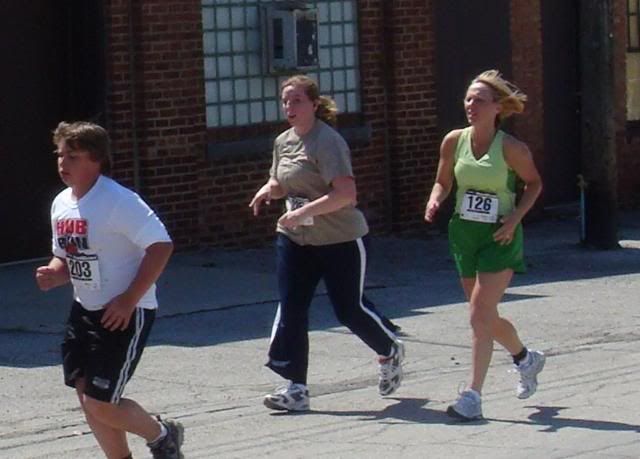 Check out the form running up hill!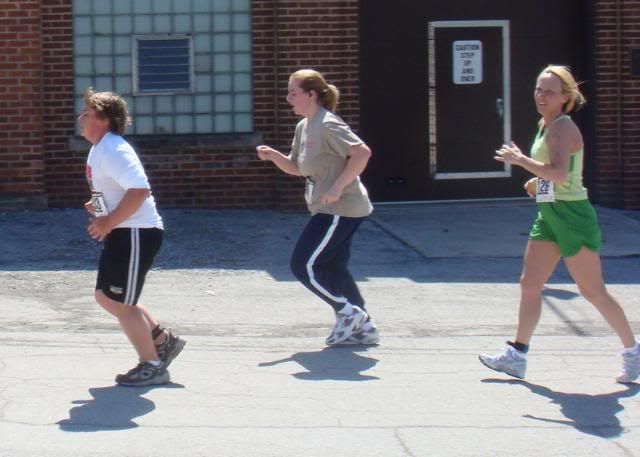 and who's the other blonde in the green? Quit smiling at the cameras and RUN!, Lady! :)
Coming Down the Home Stretch! (Notice the picture is blurry because she's running so fast!)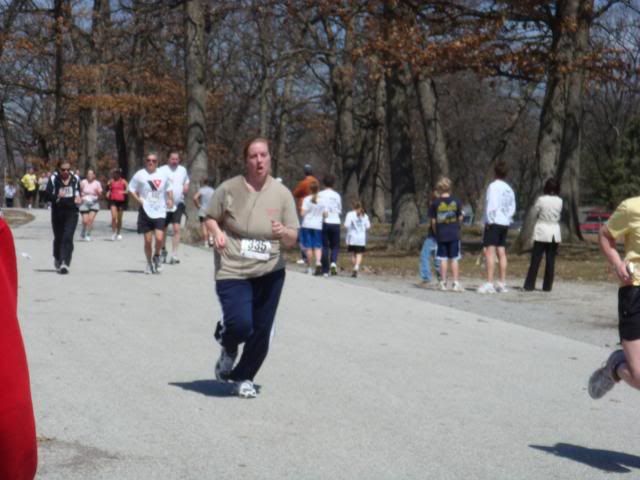 VICTORY AT LAST!!!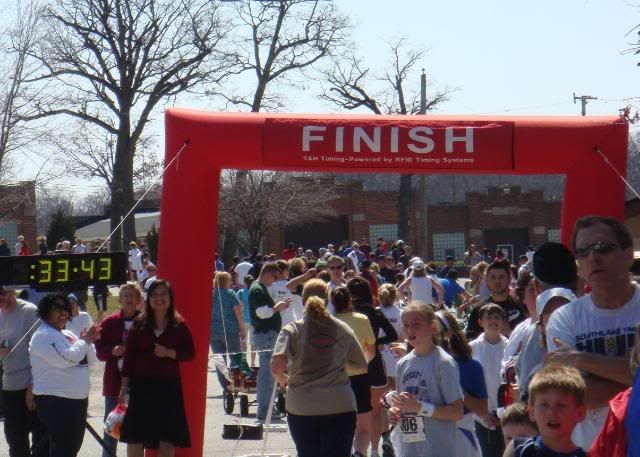 Congrats to my sweetie! We all cheered really hard for you and were extremely proud!