(Editor's Note : I am a couple weekends behind in my blogging. I would like to say the problem will get better but with starting a new job, that's more than likely not true.)
On September 29, the day before my son's 3rd birthday party, I took the kids to a train show in neighboring Griffith. My son is infatuated with all things train recently so I saw this as a good opportunity to let him explore that a little bit.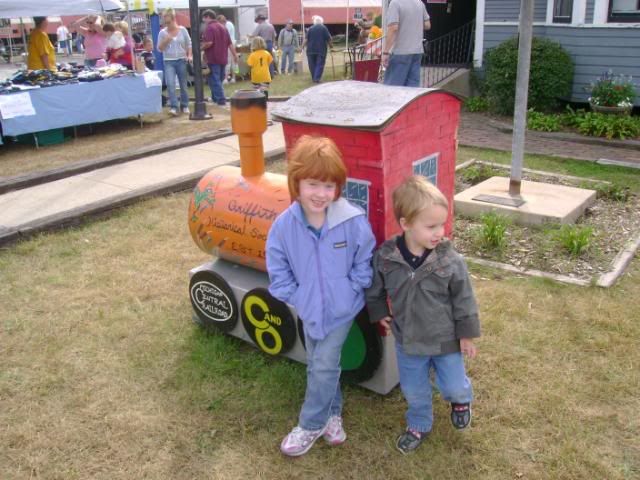 It started out fairly cool that day - you can see the kids wearing jackets but by the time we got out of the car and walked over to the little park where the trains were, it was quite warm.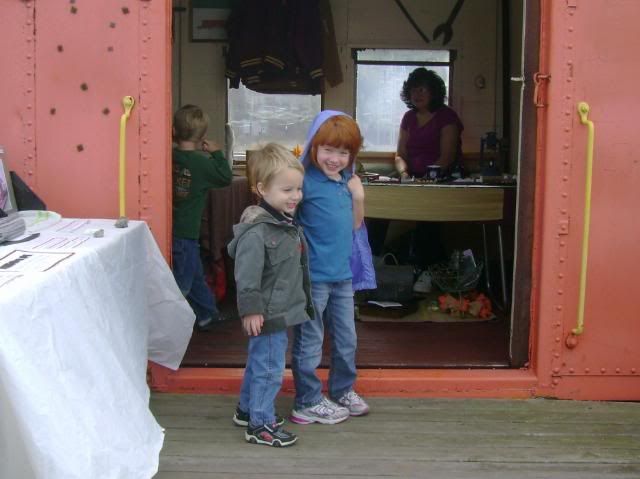 I never did get Matthew to look at the camera for most of these pictures. He was so thrilled with all the model trains and such that were on tables.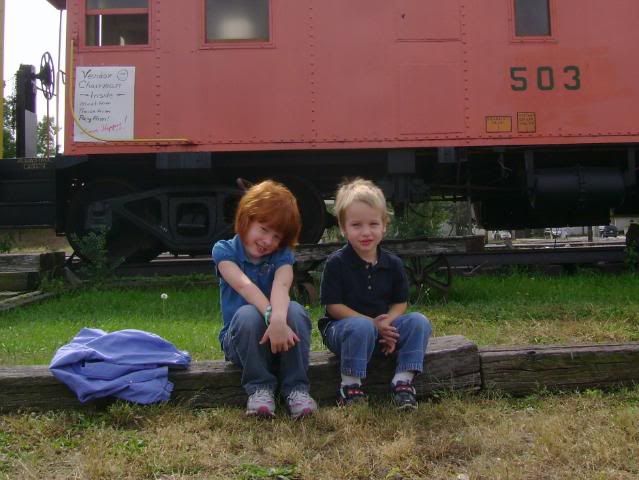 We took a ride around on a fake train they had set up. It was more like a riding lawnmower with several riding cars attached but the kids got a kick out of it.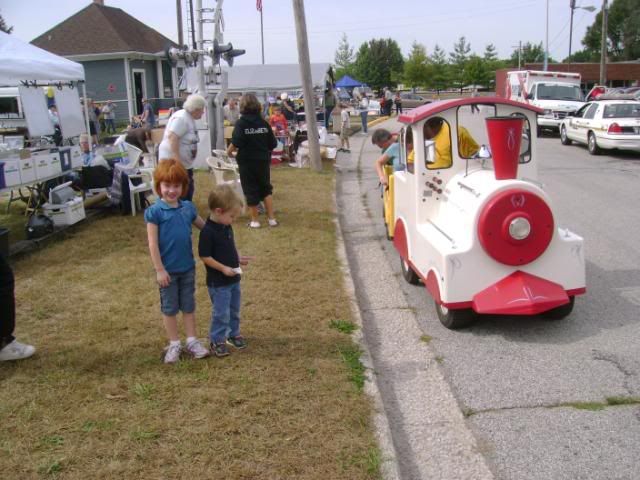 I took this picture 3 times before I finally got Matt to look at the camera :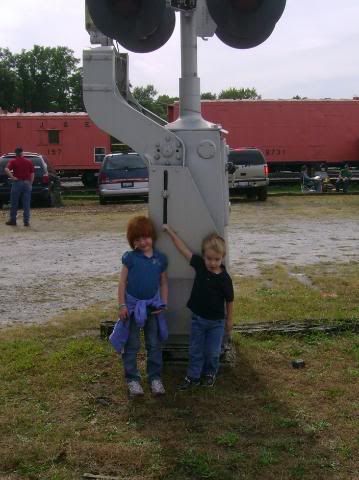 The other 2 are him staring up at the crossing signal.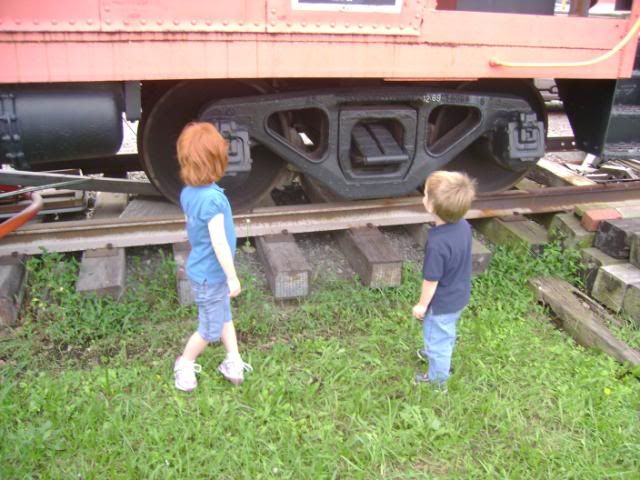 Kelley got in the act of not looking on this one too.
On the way out, we saw another little red head girl and her mother and I had a short exchange that went something like this :
Mother : "There don't seem to be that many red head kids these days."
Me : "Nope, just the special ones." :)
I wanted to go to shopping after this little adventure but about 30 seconds after we got into the car, Matthew was out cold, so home we went.