This summer is going to get a bit crazy until the baby is born so please forgive the brief and infrequent blogs!
This is a recently remodeled park near our house :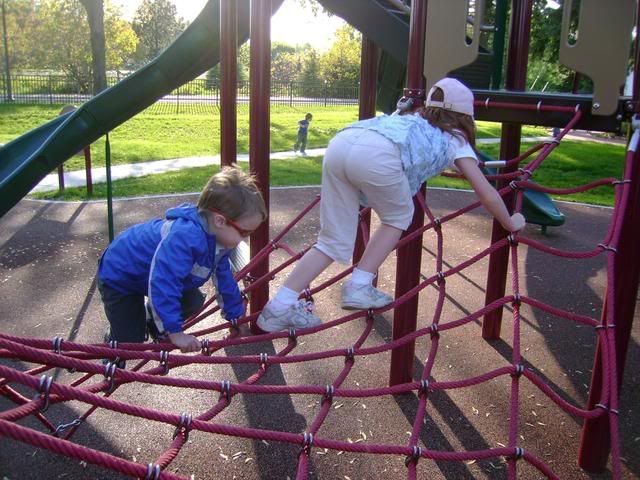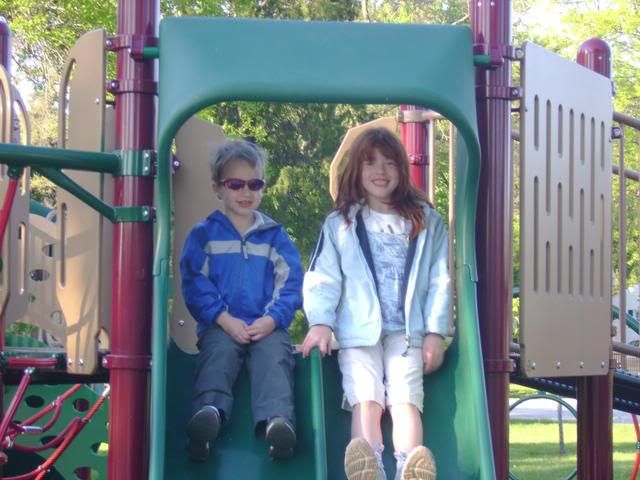 On the way home we saw a mama duck taking the babies for a walk, er, swim.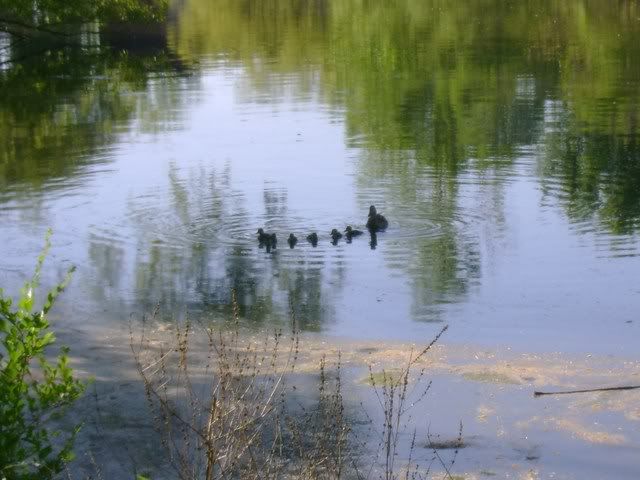 Dad and I ran down to the Turkey Run State Camp and we did the big long trip from top right to bottom left (15 miles!)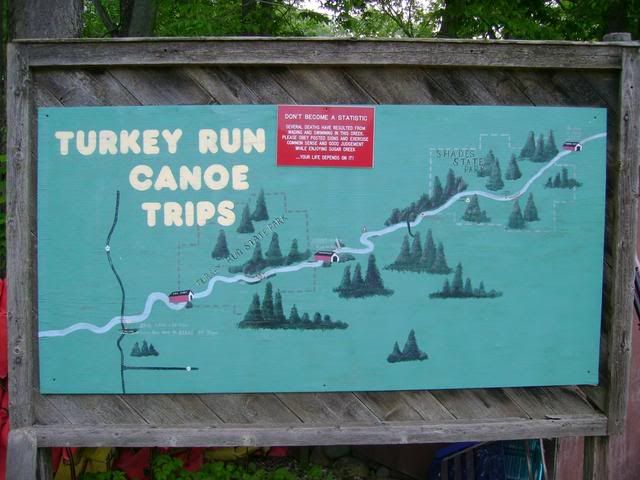 These are the buses they use to transport people up to the start.
Dad getting some fuel with a suspiciously familiar green can. Actually, that is Mountain Dew "Throwback" which is made with natural sugar instead of High Fructose Corn Syrup and dad said "Yum!"
Grab a paddle and let's GO!
This is the end of the trip and also a nicely picturesque bridge.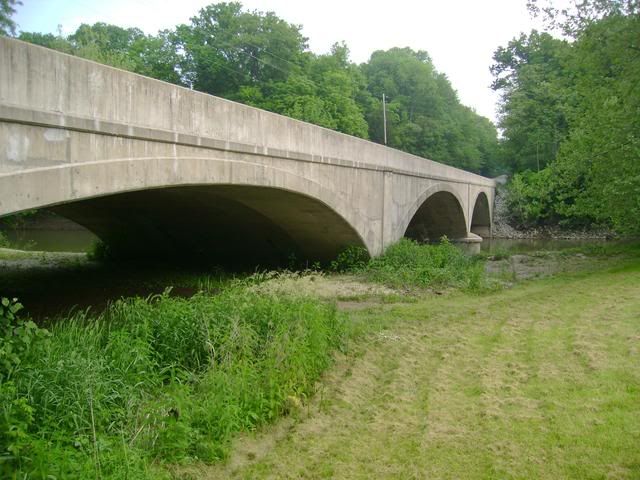 Our bus (thank you for not making us ride on the old rickety red buses)
The start of the course - wait, what? I have to paddle? Oh...
And hence that was the end of the "in boat" pictures because slave driver dad, I mean, uhm, Gracious and Wonderful Father thought that I might lose my camera in the creek and lose it forever so we stowed it in the dry bag for the rest of the trip.
For lunch, we stopped off at the neighborhood greasy spoon. After briefly considering a chili cheese dog, I decided I did not want to ride home strapped face down on the kayak racks so I opted for the hamburger instead.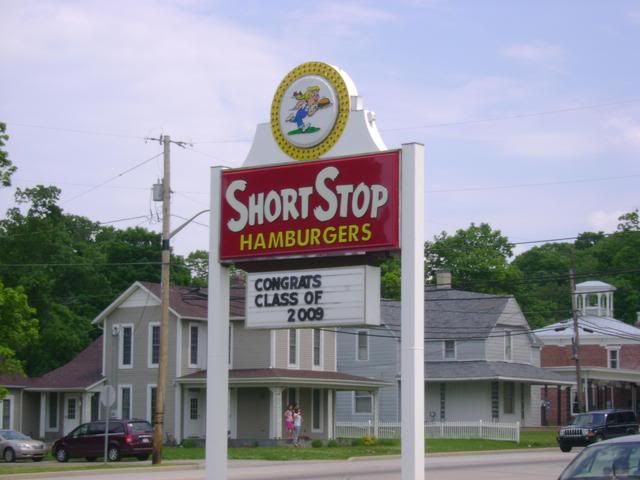 It was an awesome trip but what really made it was just spending some quality one on one time with Dad.
Happy Memorial Day all!