Peek a Boo! Amy's 18-month old son, Alex says "I don't see you!"
My mother made this amazing photo mosaic of Grandma :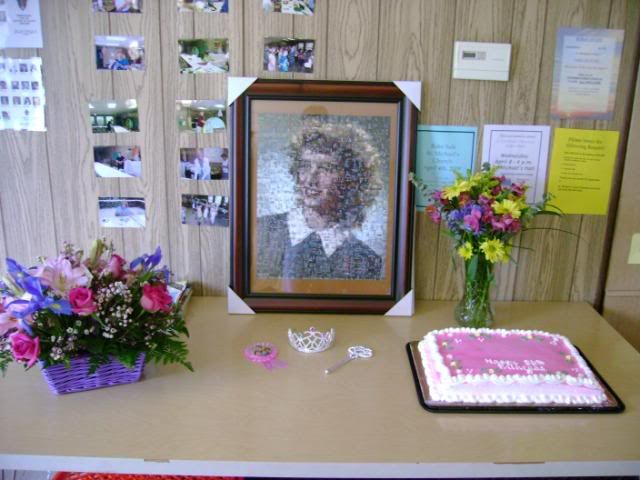 A panoramic of the hall (check out Amy's arm without her attached!)

What do Bradburns do at family events? We EAT!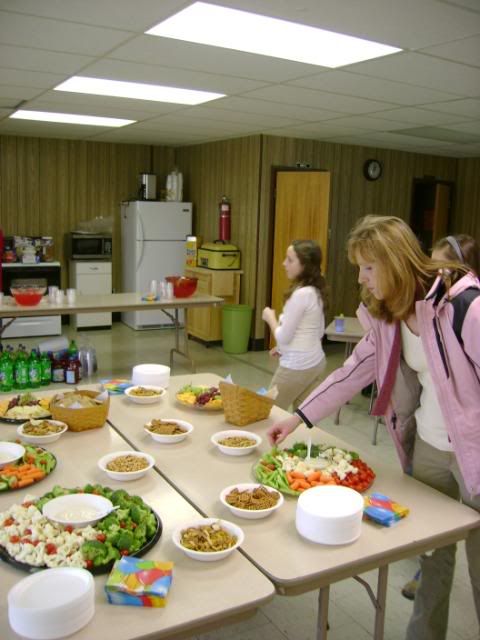 One of the cakes :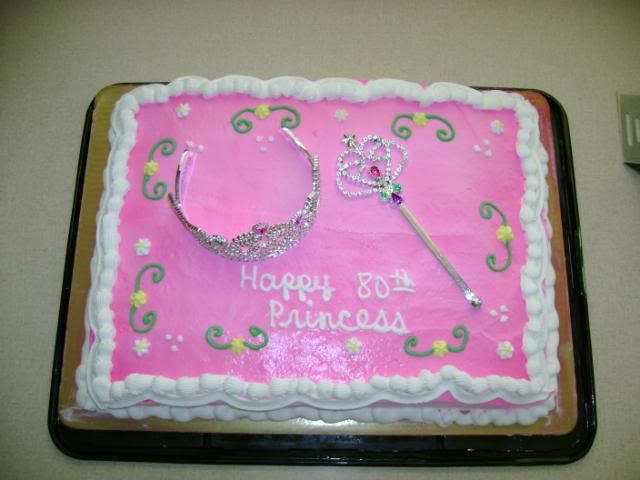 Alex chuckling over Uncle Buddy's Donald Duck impersonation (ah, it never gets old, even 30 years later...)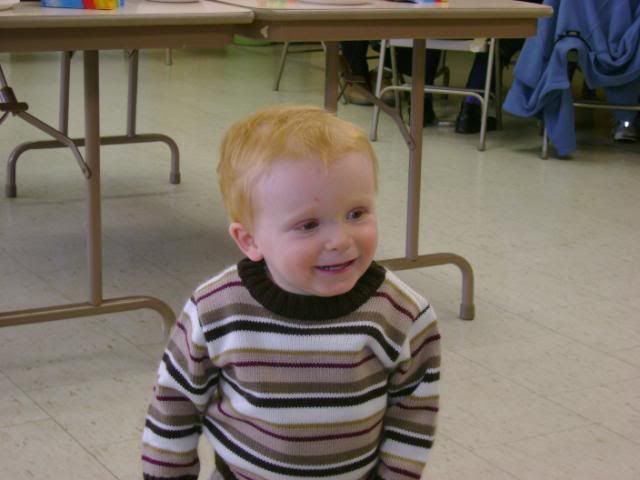 The Spicy Librarian :
Looking at old photos makes people laugh :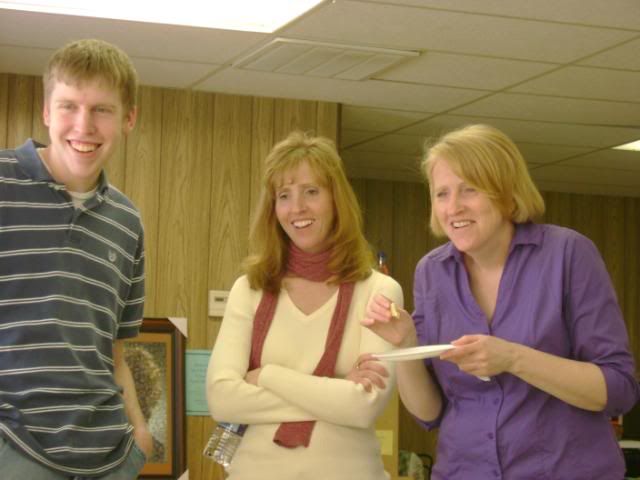 Grandma is EXCITED to be 80!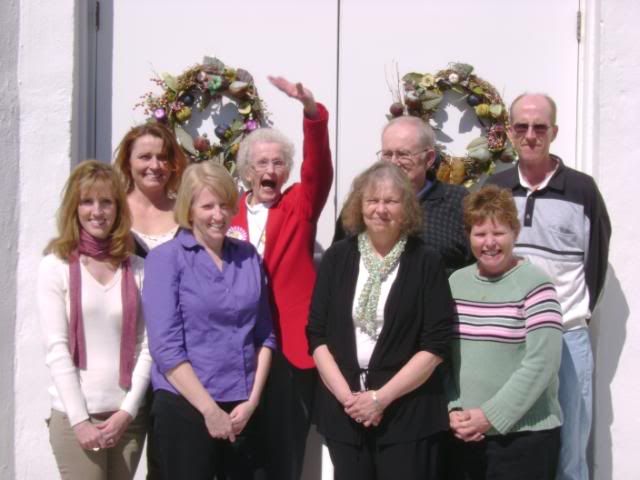 Later, at dinner, little Alex tuckered out :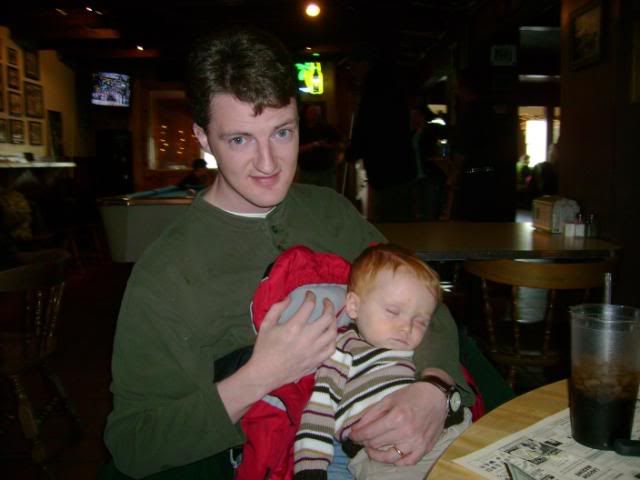 Later still, a couple more did tuckered out too :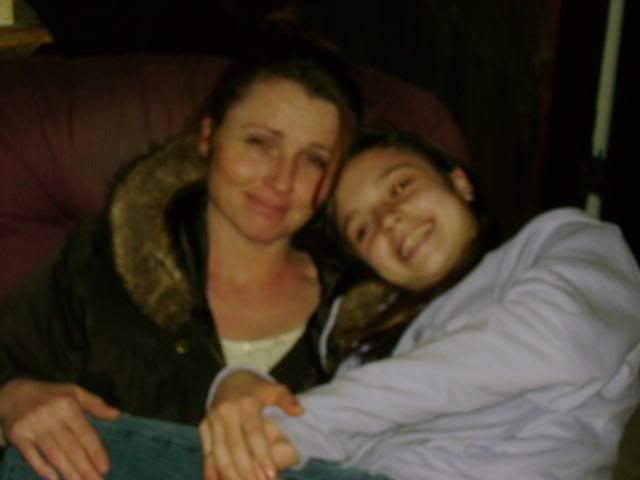 Next morning : Who's hungry?!? :) We EAT!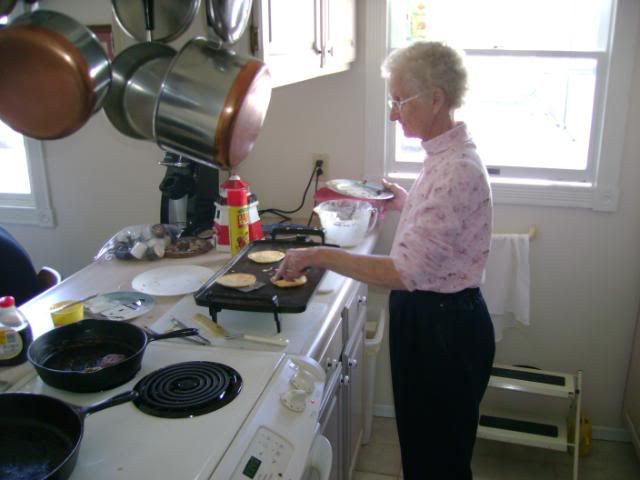 Happy Birthday, Grandma!