It's been a couple months, but we finally got our Grandpa Pete back and although the calendar read March 28th, it was 34 degrees outside.
So what do we do? We go to the PARK! ...with hats and gloves.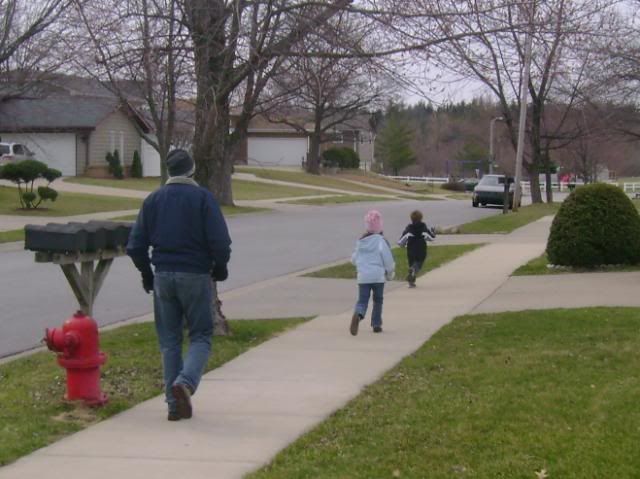 What do we do at the park when it's 34 degrees outside? UNDERDOGGY!
We make beautiful music!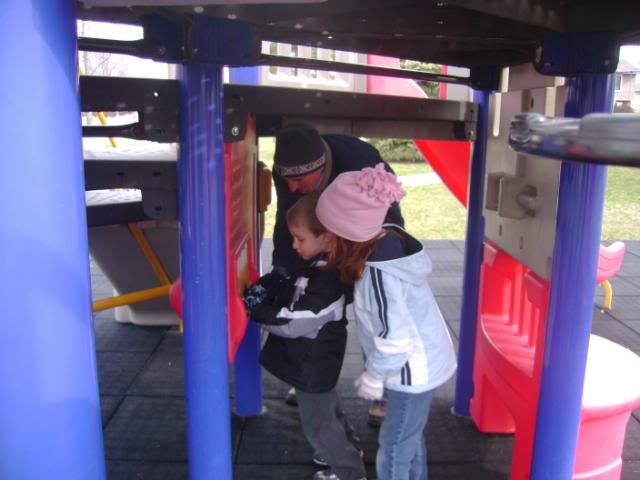 And hey! this is new! A hot dog stand! And such a lovely lady running it...
Matthew got French Fries with his order.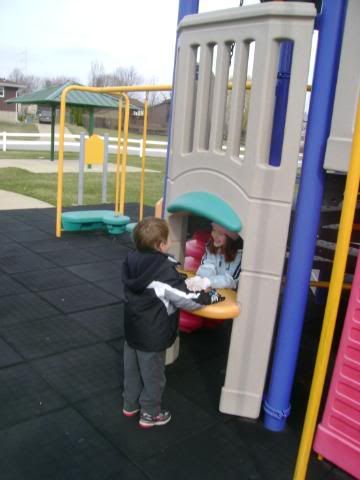 And just to wear out the little tiggers a bit, let's walk around the block! in 34 degree weather....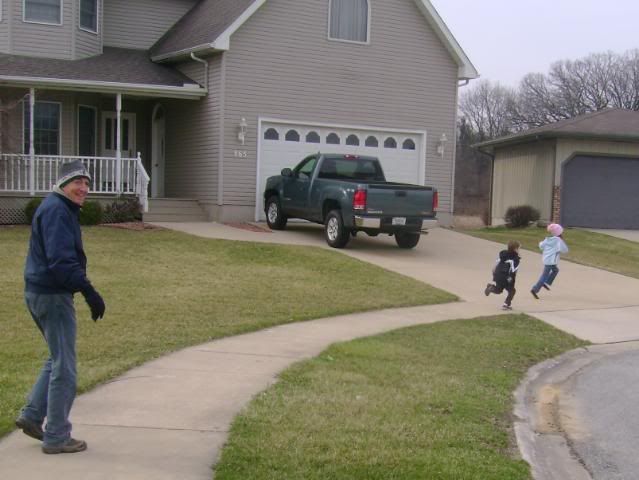 To keep warm, Grandpa invents silly games. Skip! Jump! Hop! (How come he didn't do "step on a crack, break your grandfather's back?" I always loved that one :) )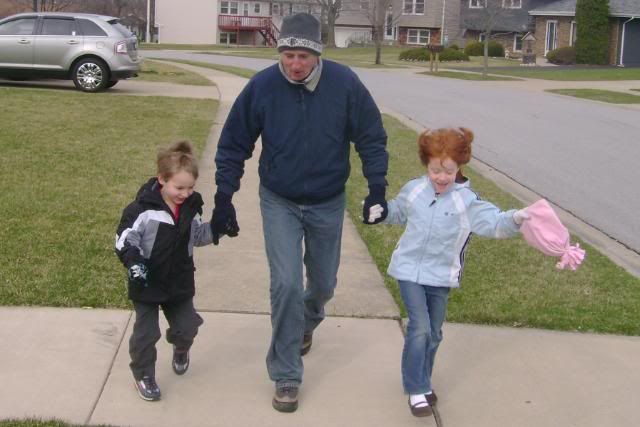 So how do we get warm after we get home from the walk? We cuddle with Grandpa!
Sometimes with a blankey!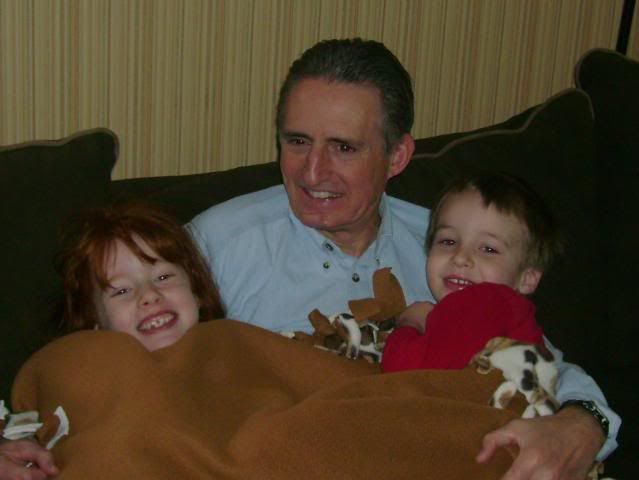 See you next time Grampa Pete!