What a great weekend!!
It may have rained through most of our drive to and from Arlington Heights, but we were driving so what do we care? It was decent weather in Arlington Heights and the kids got to run around and see their grandparents and cousins! Kelley's cousin Matthew had first communion and we were invited to the party!
Someone remind me to thank Grandpa Rodney for this...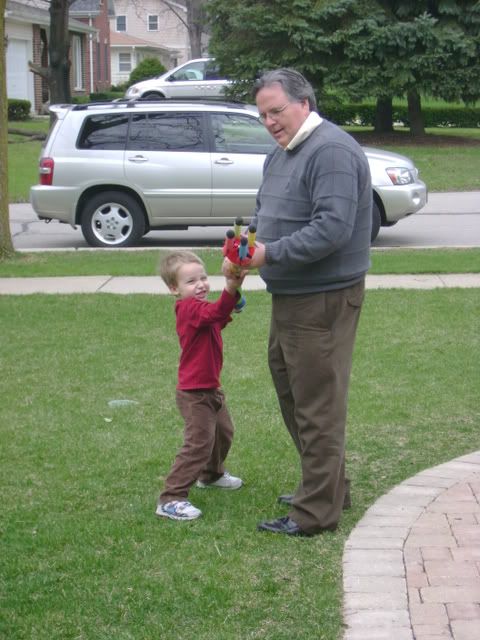 No party is good without leftovers and Matthew got his mitts on a bun for the ride home. Yes, that bun IS as big as his head and YES, he ate the WHOLE thing.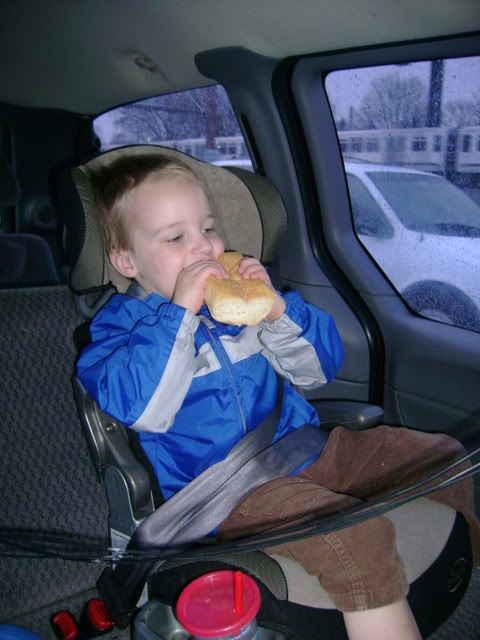 Sunday was a BEEE yoo tiful day and so after I finished some brief work at the library, we all went over to the park and then the neigbors for a little friendly family baseball game.
Kelley has practicing on the Wii and showed off her baseball skills and her pretty dress...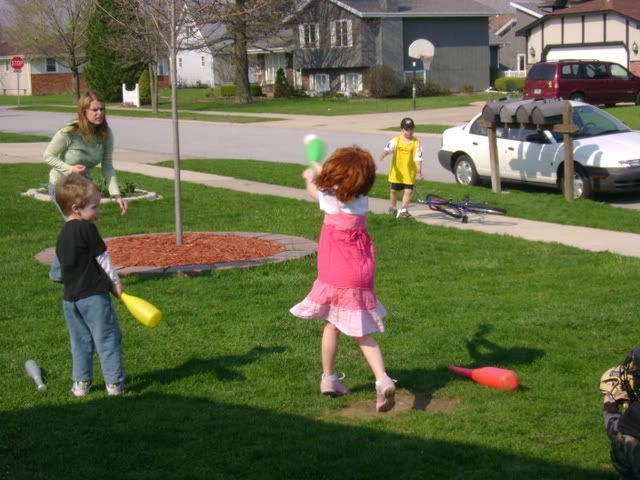 I helped Matthew with a couple swings and then he said and I quote "I don't need you, Dad!" And you know what? He didn't. The ball is right by my neighbor's Katie's face after he hit it!
Just for good measure - I took a little BP off the neighbor :)